Intro to Metal Airplane Building Workshop
Saturday, June 15, 2019
This workshop was a great start to what will hopefully be many more Chapter "How To" classes. In this first class hosted by Mike Rettig he covered the tools, and common techniques in building all metal amateur-built aircraft. It is designed for anyone that might be thinking about building a metal airplane or that is already actively building and just wants to get more info about the process.
The classes are designed to show members how to build and fly Amateur Built Aircraft by providing up close hands-on experience and plenty of opportunities to ask questions. After the tool orientation was done, the 8-10 attendees were able to practice the "3 Ds" of metal aitplane building—Drilling, Deburring, and Dimpling, and then they got to try their hand at bucking a few rivets. A great time was had by all, and Mike did a wonderful job teaching the class. Many thanks also to Ben and Paul for "readying" the hangar and providing some extra work tables and compressors so that several different work stations could be set up—pretty much just like a class you would attend up at Airventure or at an EAA SportAir Workshop.
Mike Rettig, Bryan Raley, Ben and Paul Fangmeier and a host of others made it possible to conduct the first of what will hopefully be many more Chapter "how to" classes at the chapter hangar at Front Range airport!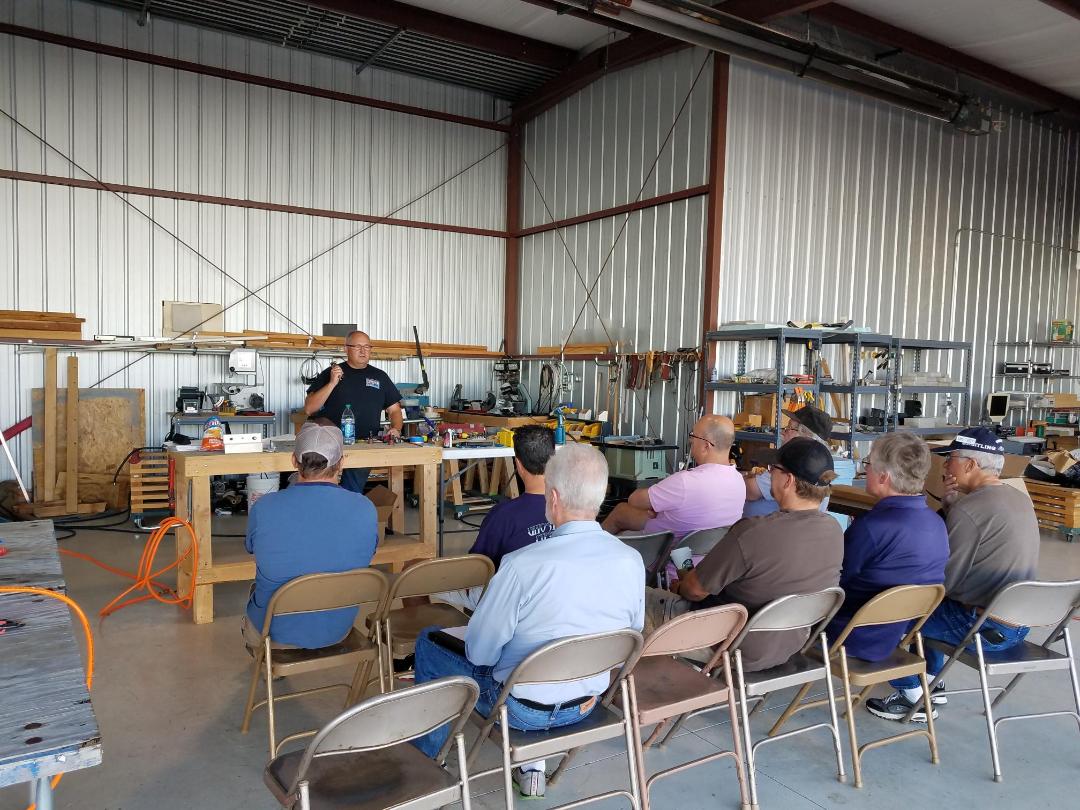 1
2
3
4
5
6
7
8
9
10
11
12
13
14
15
16